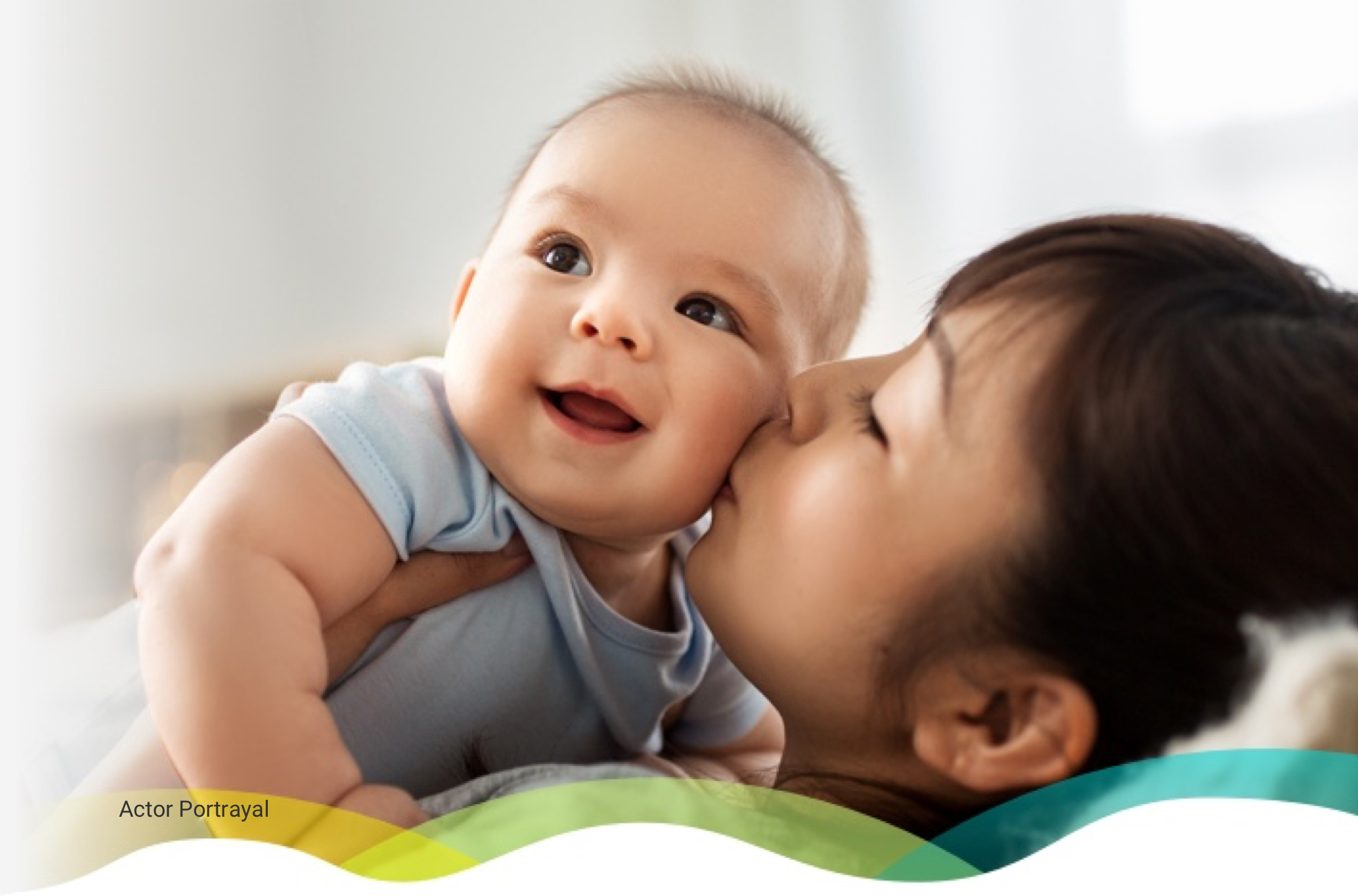 Get informed, get answers.
If you suspect your baby may have rotavirus, or you want to help protect your child, talk to your baby's doctor.

When talking to your baby's doctor, make sure you ask all your questions about rotavirus and how to help protect your baby with vaccination.
Frequently Asked Questions about RotaTeq and rotavirus infection
What is rotavirus?

Rotavirus is a common virus that spreads easily. Rotavirus was the leading cause of severe diarrhea among infants and young children in the United States pre-vaccine era.

Symptoms of rotavirus include:

Fever

Feeling sick to your stomach or throwing up

Watery diarrhea that can quickly lead to loss of body fluids (dehydration)

Rotavirus symptoms range from mild to severe. Some infected babies may have few or no symptoms. But doctors can't predict which babies will have severe infection. A severe infection could lead to a trip to the emergency room or hospital stay.
How is rotavirus spread?

Rotavirus usually spreads through contaminated hands or objects that have the virus on them. Rotavirus can live on surfaces for a long time. Only certain disinfectants can kill rotavirus. Many common soaps don't work.
Is my baby at risk for rotavirus infection?

Because rotavirus spreads easily, all babies, including your baby, have a risk of rotavirus infection. Even with handwashing and cleaning with a disinfectant, it can be very hard to prevent rotavirus infection. In the United States, rotavirus is the leading cause of severe diarrhea in babies and young children.
What is RotaTeq?

RotaTeq is a vaccine that can help protect babies against common types of rotavirus. Rotavirus is a leading cause of severe diarrhea in babies.
How is RotaTeq given?

RotaTeq is not a shot; the vaccine is given by mouth. Your child will receive 3 doses of the vaccine.
How many doses of the rotavirus vaccine are needed?

RotaTeq is not a shot – the vaccine is given by mouth. Your baby will get 3 doses of the vaccine. Dose 1 is given at 6-12 weeks of age. Dose 2 is given 4-10 weeks later, and dose 3 is given 4-10 weeks after dose 2. Your baby should get all 3 doses by the time they are 8 months old.
Can the rotavirus vaccine be given after 6 months of age?

Your baby should receive all three doses of RotaTeq before they are 32 weeks of age (a little over 7 months old). Talk to your baby's doctor early to ensure they get vaccinated on schedule.
Can RotaTeq help prevent rotavirus gastroenteritis (RGE)?

Yes, it can. In a large clinical trial, RotaTeq demonstrated 98% efficacy against severe RGE and 74% efficacy against RGE of any severity through the first rotavirus season after vaccination. Also, infants who were vaccinated with RotaTeq were 94% less likely to visit an emergency room and 96% less likely to be hospitalized through the first 2 years after the third dose, due to the types of rotavirus targeted by the vaccine (G1, G2, G3, G4, and G9).
What are some of the possible side effects of RotaTeq?

The most common side effects after getting RotaTeq are:

Diarrhea
Throwing up
Fever
Runny nose
Sore throat
Coughing or wheezing
Ear infection

For a full list of side effects, see the Patient Information and talk with your doctor.
Who should not get RotaTeq?

Your baby should not get the vaccine if they:

Had an allergic reaction after they got a dose of this vaccine

Are allergic to any of the ingredients in the vaccine. Find a list of ingredients at the end of the Patient Information.

Have a Severe Combined Immunodeficiency Disease (SCID)

Have ever had a blocked intestine, such as intusussception
What should I tell my baby's doctor before my baby gets RotaTeq?

Before your baby gets RotaTeq, tell their doctor if your baby:

Has a fever, diarrhea, or has been throwing up

Is not gaining weight or growing as expected

Has another health problem, such as cancer, HIV/AID

S

Is or has recently taken medicines (such as steroids)

Has recently had a blood transfusion or gotten another blood product

Was born with problems with their intestines, had a blockage in their intestines, or had surgery on their belly

Also tell your doctor if you or anyone in your house:

Has a weakened immune system or is taking medicines that can weaken their immune system, such as steroids

Has cancer
When talking with your baby's doctor, be sure to ask any questions you may have about rotavirus and the vaccine, RotaTeq.
Looking to learn more about rotavirus and vaccination?